Former President GW Bush was interviewed on CNN about the Torture Report. He said:
Whatever the report says, if it diminishes their contributions to our country, it's way off base..... The CIA are patriots and ...."really good people and we're lucky as a nation to have them.
We're luckier not to have GW Bush in charge anymore.
Update: Memo to GW Bush: It's not cool to defend those who commit rape and forced sodomy. "Good people" don't threaten to rape or cut the throat of another person's mother. These "good" CIA officers have also put our military at risk to have the same done to them. As Afghan President Ashrafn Ghani correctly observed, "When a person is tortured in an inhumane way, the reaction will be inhumane."
(50 comments) Permalink :: Comments
Dick Cheney, former CIA officials Michael Hayden and Jose Rodriguez, and even the $80 million contract psychologists claim details in the newly released Senate Torture Report are "hooey" and "a bunch of crap" or they didn't know about the use of the techniques like "rectal feeding" and the program worked.
Their protestations are pointless. This report is the latest, but certainly not the only report containing many of the same details they dispute.
Just one example: Take a look at the 2013 extensively sourced report by the Open Society Justice Initiative, Globalizing Torture: CIA Secret Detention and Extraordinary Rendition. (Interestingly, it accounts for 136 detainees who were subjected to CIA secret detention and/or extraordinary rendition operations, while the Senate Report lists only 119.)
I'll focus on just one of the "mistaken identity" detainees -- Khalid Sheikh al-Masri (also known as Khaled Sheikh el-Masri.) There are many reports about him, as well as court decisions, here and in Europe. [More...]
(124 comments, 1104 words in story) There's More :: Permalink :: Comments
The U.S. Senate Select Committee's release of the 525 page summary (available here) of its 6,000 page report of the CIA's detention and interrogation program under the Bush Administration finally puts to rest the false claim that the United States does not torture. The report shows the CIA not only tortured, it lied about it.
The report names the 119 detainees held by the CIA in overseas black sites. 26 of them were detained due to mistaken identity or erroneous intelligence. Even today, some Republicans took to the airwaves to defend the CIA's actions.
The world is watching and wondering, where are the prosecutions? The United Nations Special Rapporteur on counter terrorism and human rights, Ben Emmerson, today issued this statement. [More..]
(203 comments, 628 words in story) There's More :: Permalink :: Comments
The U.S. is preparing for security risks with tomorrow's long-waited release of the summary of the Senate's Torture Report, a history of the Bush Administration and CIA's "Rendition, Detention and Interrogation" program. The Obama Administration is backing the release of the report. Thousands of U.S. marines around the world have been put on alert in anticipation of reaction to the details in the reports. What's being released is the 450 or so page summary of the 6,000 page report. (Background here.)
Reuters has a preview.Here are the previously published findings. The report concluded: [More...]
(27 comments, 156 words in story) There's More :: Permalink :: Comments
Six detainees at Guantanamo have been transferred to Uruguay. Four are from Syria, one is from Tunisia and one is Palestinian.
Their names: Jihad Diyab, Ahmed Adnan Ahjam, Ali Hussain Shaabaan and Omar Mahmoud Faraj, Abdul Bin Mohammed Abis Ourgy and Mohammed Tahanmatan.
136 detainees remain at Gitmo. 67 have been cleared for release. 13 have been transferred since November.
The President of Uruguay, Jose Mujica, said they are free to leave Uruguay at any time. He refused to agree to hold them for two years as requested by the U.S. In a letter to the U.S. he wrote:
[More...]
(5 comments, 177 words in story) There's More :: Permalink :: Comments
Muhammad al-Zahrani, imprisoned at Guantanamo since 2002, returned home to Saudi Arabia today. He agreed to participate in the Saudi rehabilitation program.
Al-Zahrani is the 13th prisoner to leave Guantanamo Bay this year and the seventh in just the past two weeks. Officials have said more prisoners will be released in the coming weeks as part of a renewed effort to close the site. Seventy three are already cleared for release.
142 detainees remain at Guantanamo. 73 of them have been cleared for release.
(1 comment) Permalink :: Comments
Five Guantantamo detainees, four from Yemen and one from Tunisia, have been transferred to Georgia and Slovakia.
Obama has now transferred 100 detainees during his presidency. There are 143 detainees remaining at Gitmo.
(2 comments) Permalink :: Comments
Guantanamo detainee Fawzi al-Odah has been transferred home to Kuwait.
Held for 13 years without charges, al-Odah's father says he was a teacher in Afghanistan who was kidnapped by bounty hunters and sold to the U.S. The Periodic Review Board found he received training but had no leadership position.
The board, however, determined that he had only a low level of training and did not have a leadership position in either group. He will be required to participate in a militant rehabilitation program in Kuwait.
148 detainees remain at Guantanamo.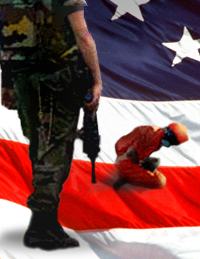 The Wall St Journal (free link) reports President Obama is planning on closing Guantanamo through various executive actions, if necessary, to get around Congress' restrictions on detainee transfers.
Of the 149 who remain, 79 have been approved for transfer by national-security officials but remain because of political or diplomatic obstacles in repatriating them.
[More....]
(42 comments, 183 words in story) There's More :: Permalink :: Comments
The New York Times has some new articles on the decaying of Guantanamo. Camp X-Ray is now a "ghost prison." Here are the photos.
The original complex, Camp X-Ray — with kennel-like cages that were used for about four months in 2002 while Delta was built — is a ghost prison, overrun by vegetation and banana rats, tropical rodents the size of opossums.
There's also a "FAQ" section on the future of Gitmo. Gitmo costs $443 million a year to operate -- $3 million per inmate (currently there are 143 inmates.) [More...]
(13 comments, 226 words in story) There's More :: Permalink :: Comments
Get ready for a heavily redacted CIA torture report. McClatchy reports they even took out synonyms.
"No covert CIA personnel or foreign countries are named in the report," he said. "Only pseudonyms were used, precisely to protect this kind of information. Those pseudonyms were redacted (by the administration)."

..."Redactions are supposed to remove names or anything that could compromise sources and methods, not to undermine the source material so that it is impossible to understand..."
Sen. Feinstein now says the report will be delayed "until further notice" while they work this out.
(74 comments) Permalink :: Comments
Five Afghan detainees at Guantanamo have been traded for the release of Sgt. Bowe Bergdahl, an American soldier being held in Afghanistan. The detainees were delivered to the Government of Quatar in Cuba, while U.S. commandos picked up the soldier in Afghanistan. Quatar was instrumental in the negotiations.
The White House says the detainees were members of the Taliban, not al Qaeda. All five have been held at Gitmo since 2002.
The released detainees are: Mohammad Fazl, about 47, Mullah Norullah Noori, about 47, Mohammed Nabi, about 48, Khairullah Khairkhwa, about 47, and Abdul Haq Wasiq, about 43. [More...]
(203 comments, 318 words in story) There's More :: Permalink :: Comments