Tag: overseas prisons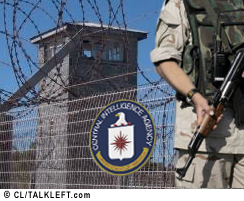 The C.I.A. today announced the closure of overseas CIA prisons for detainees. Private contractors will no longer be involved in interrogating prisoners.
The C.I.A. has never revealed the location of its overseas facilities, but intelligence officials, aviation records and news reports have placed them in Afghanistan, Thailand, Poland, Romania and Jordan, among other countries.
More from CIA Chief Leon Pannetta's statement: [More...]
(5 comments, 307 words in story) There's More :: Permalink :: Comments