Tag: death penalty 2009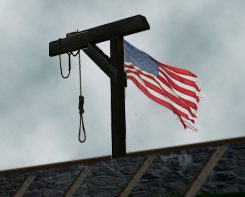 The Death Penalty Information Center has just released its annual "Year in Death Report" for 2009.
The two biggest highlights: 2009 had fewer executions since 1976 when the death penalty was reinstated. And as a measure to fight expanding costs of the death penalty in these uncertain economic crimes, 11 states considered abolishing the death penalty.
Even More good news: The drops were largest in TX and VA, two states that execute the largest number of inmates.
The cases remain prominent because: [More]
(3 comments, 490 words in story) There's More :: Permalink :: Comments